Posted by Oswyn Hawke on Friday, March 3rd, 2006 - 2:28 PM
Pokehats and other things.
1 March 2004

Damn pokehat.

Personally, I think lehenga cholis are the ultimate feminine dress. They are attractive, comfortable, appealing, and modest and revealing at the same time.

Islam as a religion has much to recommend it, but the practioners of the religion leave much to be desired. Similarly, anyone who really believes in the Catholic faith is obviously ignorant of it's major tenets; and yet that same faith has given a lot of wonderful things to the world. Not recently, mind you.

Still, faith should be a guideline for your personal behavior. It is not meant to dictate society; only to guide it. In the words of a fairly important prophet, "Render therefore unto Caesar the things which are Caesar's; and unto God the things that are God's." (Matt. 22:21)

But then again, that same prophet also admonished his followers, "And when thou prayest, thou shalt not be as the hypocrites are: for they love to pray standing in the synagogues and in the corners of the streets, that they may be seen of men. Verily I say unto you, They have their reward. But thou, when thou prayest, enter into thy closet, and when thou hast shut thy door, pray to thy Father which is in secret; and thy Father which seeth in secret shall reward thee openly." (Matt. 6:5-6) Why proclaim him as your savior if you're going to ignore his choicest words?

I can't quote from the Qu'ran yet. I haven't finished reading it.


---
3 March 2004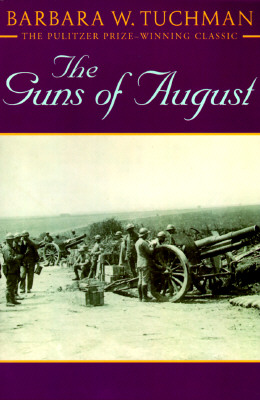 You're The Guns of August!

by Barbara Tuchman

Though you're interested in war, what you really want to know is what
causes war. You're out to expose imperialism, militarism, and nationalism for what they
really are. Nevertheless, you're always living in the past and have a hard time dealing
with what's going on today. You're also far more focused on Europe than anywhere else in
the world. A fitting motto for you might be "Guns do kill, but so can
diplomats."


Take the Book Quiz
at the Blue Pyramid.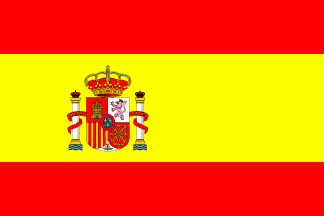 You're Spain!

You like rain on the plain, as well as interesting architecture and
a diverse number of races and religions. You like to explore a lot, but sailing,
especially in large groups, never really seems to work out for you. Beware of pirates
and dictators bearing bombs. And for heavens' sake, stop running around bulls!
It's just not safe!
Take
the Country Quiz at the href="http://bluepyramid.org">Blue Pyramid